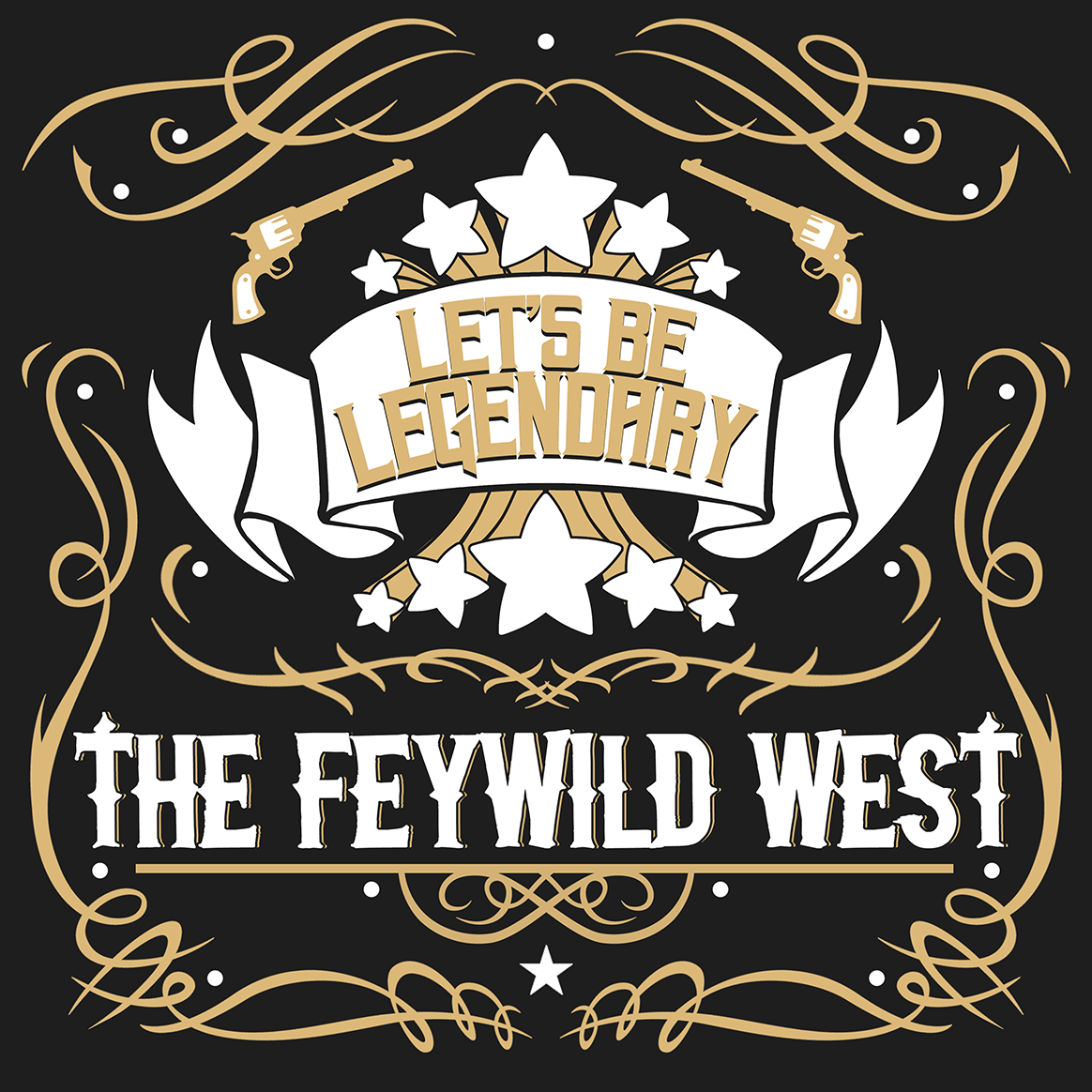 | Episode 63 | Mother's Love | Part 5
Jareth gets a chance to help Seline with a few spells that he's been learning and Cortez, her animal companion, is transformed into something new.
***
Happy Pride guys! We thought we would celebrate the month by talking about our cast and crew, as members of the LGBTQ+ community.
Cris is 35, works as a video editor for a local TV station and does freelance video editing and motion graphics on the side. For the podcast, Cris is the director, one of the audio editors, the mixer, and social media manager. Cris is trans--specifically nonbinary or genderqueer. They use gender neutral pronouns like They/Them including using Mx instead of Mr. or Mrs. Sexually they identify as pansexual with gender not playing a factor in physical attraction. Romantically they identify as a homoromantic lesbian, preferring those who identify as women. They came out as queer then they were 13 and came out as nonbinary when they were 33. They proposed to their girlfriend Megzie at Disneyland and legally married her on Friday, October 13th 2017. They bonded over creating characters together.
Megzie is 32, and has been a professional artist for thirteen years with a degree in gender and women's studies from UW Madison. For the podcast, Megzie is the art director, handling all art and graphics for both promotion and web use. Megzie uses she/her pronouns, identifying as the gender assigned to her at birth. Sexually she is pansexual, with gender not having a factor in attraction. She is also on the asexual spectrum as grey-a, only sometimes experiencing sexual attraction. Romantically she identifies as a homoromantic lesbian, preferring those who identify as women. She met her wife Cris on (get this) livejournal. And they will have been together for a lucky 13 years come July.
Molly is 27, and has had a love of storytelling all her life. She has a bachelor's degree in Independent Digital Film and has done a lot of freelance video recording and editing work on the side. For the podcast, she is the DM, story writer, and second audio editor. Molly identifies as trans nonbinary-- specifically demigirl, meaning she identifies as mostly (but not quite) female. She prefers she/her or they/them pronouns. She is also pansexual and polyamourous, feeling attraction for individuals regardless of their gender identity and experiencing romantic attraction for multiple individuals. Molly spends most of her time creating story and character ideas for current and future projects.
***
Content Warnings for this episode:
Mature themes, mentions of bullying, and use of alcohol
Contributors:
Geek Foundry.net: geekfoundry.net/
Dire Dice Bags: etsy.com/shop/DireDiceBags
Our website: www.letsbelegendarypodcast.com
Support us on Patreon: www.patreon.com/letsbelegendarypodcast
Twitter: https://twitter.com/letsbelegendpod
Facebook: https://www.facebook.com/letsbelegendary/
Discord: https://discord.gg/QyMhYc5
Listen To us on:
Apple Podcast/iTunes: podcasts.apple.com/us/podcast/lets-be-legendary-podcast/id1439624236?mt=2
Spotify: open.spotify.com/show/0uRNW5OnOgqYusIPp2zoqA
PodBean: letsbelegendarypodcast.podbean.com/
Stitcher: www.stitcher.com/podcast/lets-be-legendary-podcast?refid=stpr
GooglePlay: play.google.com/music/listen?u=1#/ps/Ihvw3uxx36ie6sgqxq4wt3fdoeq
Youtube: www.youtube.com/channel/UC1jUXIrfn53n9MfnHgV1Vcg
SoundCloud: soundcloud.com/letsbelegendarypodcast
Theme Music: Desert Road by Kirk Monteux www.kirkmonteux.com
Battle Theme: Battle by rock_bulldog audiojungle.net/user/rock_bulldog
Foley Sound and Music Credits:
Envato Elements elements.envato.com
Audio Blocks www.audioblocks.com
Free Sound freesound.org 
About Us
We are a tabletop rpg Dungeons and Dragons 5e podcast, currently playing in a homebrew wild west steampunk setting, with a focus on storytelling and representation of queer and lgbtq+ people in media. We wanted to tell stories that we wished we could have found when we were kids.
Molly Hexcroft (She/Her): twitter.com/eldritchdm
Producer | Editor | Dungeon Master | Player
Cris Sass-Council (They/Them): twitter.com/rainbowpunk10
Producer | Director | Editor | Mixer | Social Media Manager | Player | Dungeon Master
Megzie Sass-Council (She/Her): twitter.com/MegzieSasspants
Producer | Art Director | Player