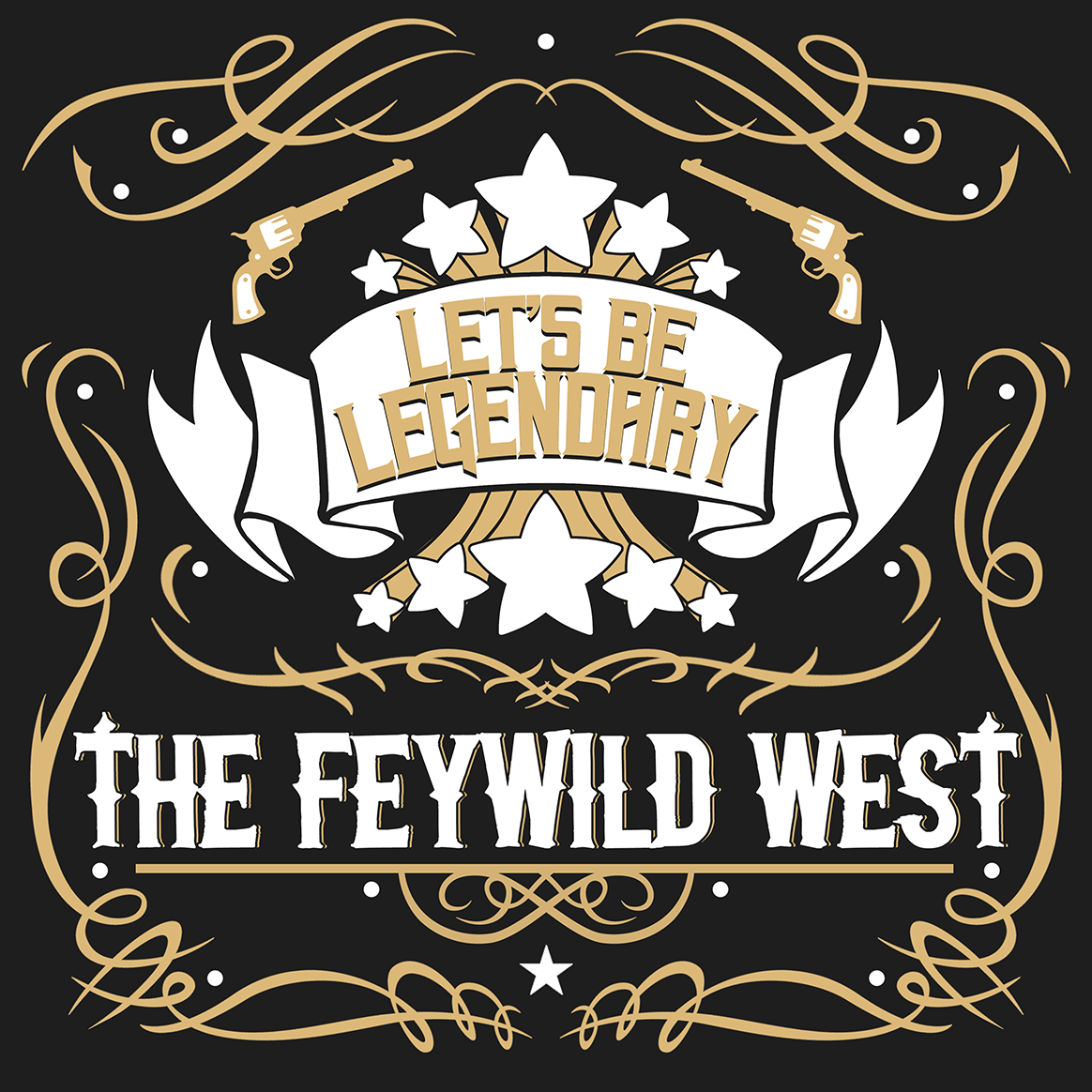 | Episode 60 | Mother's Love | Part 2
They stand, ready to face Victoria Greshin and whatever evil she has created, but they are still not prepared….
"............are you here to play..?"
***
Happy Pride, everyone! We thought we would celebrate this month by talking about our cast and crew, as members of the LGBTQ+ community.
Nikki is a 19 year old half-elf arcane tinkerer. She identifies as female and uses she/her pronouns. Being bisexual she likes both male and female identified individuals in equal measure, though she has had little experience with either as her work has usually come first and passion projects are something that she needs to share with someone she loves. There's some hints that her and Ernest may have had something in the past but we're not exactly sure what.
Ernest is a 22 year old tiefling wizard and enchanter. He identifies as male and uses he/him pronouns. Ernest is asexual, therefor not experiencing sexual attraction to any gender. However he is bi-romantic and has had a few different romantic partners in the past. Currently he owns and operates "The Devil's Delights", a magical shop located in the Airpike Library, as well as acting as a part time instructor for the Airpike Academy. He has a passion for knowledge and tends to focus on something specific to learn as much as he can about.
***
Content Warnings for this episode:
Fantasy violence including the use of firearms, mature themes, mild gore, 2 high pitch screams (kept at a low level), violence against perceived children or likeness of children, torture, being burned alive and body horror including experimenting on dead bodies
Contributors:
Geek Foundry.net: geekfoundry.net/
Dire Dice Bags: etsy.com/shop/DireDiceBags
Our website: www.letsbelegendarypodcast.com
Support us on Patreon: www.patreon.com/letsbelegendarypodcast
Twitter: https://twitter.com/letsbelegendpod
Facebook: https://www.facebook.com/letsbelegendary/
Discord: https://discord.gg/QyMhYc5
Listen To us on:
Apple Podcast/iTunes: podcasts.apple.com/us/podcast/lets-be-legendary-podcast/id1439624236?mt=2
Spotify: open.spotify.com/show/0uRNW5OnOgqYusIPp2zoqA
PodBean: letsbelegendarypodcast.podbean.com/
Stitcher: www.stitcher.com/podcast/lets-be-legendary-podcast?refid=stpr
GooglePlay: play.google.com/music/listen?u=1#/ps/Ihvw3uxx36ie6sgqxq4wt3fdoeq
Youtube: www.youtube.com/channel/UC1jUXIrfn53n9MfnHgV1Vcg
SoundCloud: soundcloud.com/letsbelegendarypodcast
Theme Music: Desert Road by Kirk Monteux www.kirkmonteux.com
Battle Theme: Battle by rock_bulldog audiojungle.net/user/rock_bulldog
Foley Sound and Music Credits:
Envato Elements elements.envato.com
Audio Blocks www.audioblocks.com
Free Sound freesound.org
About Us
We are a tabletop rpg Dungeons and Dragons 5e podcast, with a focus on storytelling and representation of queer and lgbtq+ people in media. We wanted to tell stories that we wished we could have found when we were kids.
Molly Hexcroft (She/Her): twitter.com/eldritchdm
Producer | Editor | Dungeon Master | Player
Cris Sass-Council (They/Them): twitter.com/rainbowpunk10
Producer | Director | Editor | Mixer | Social Media Manager | Player | Dungeon Master
Megzie Sass-Council (She/Her): twitter.com/MegzieSasspants
Producer | Art Director | Player