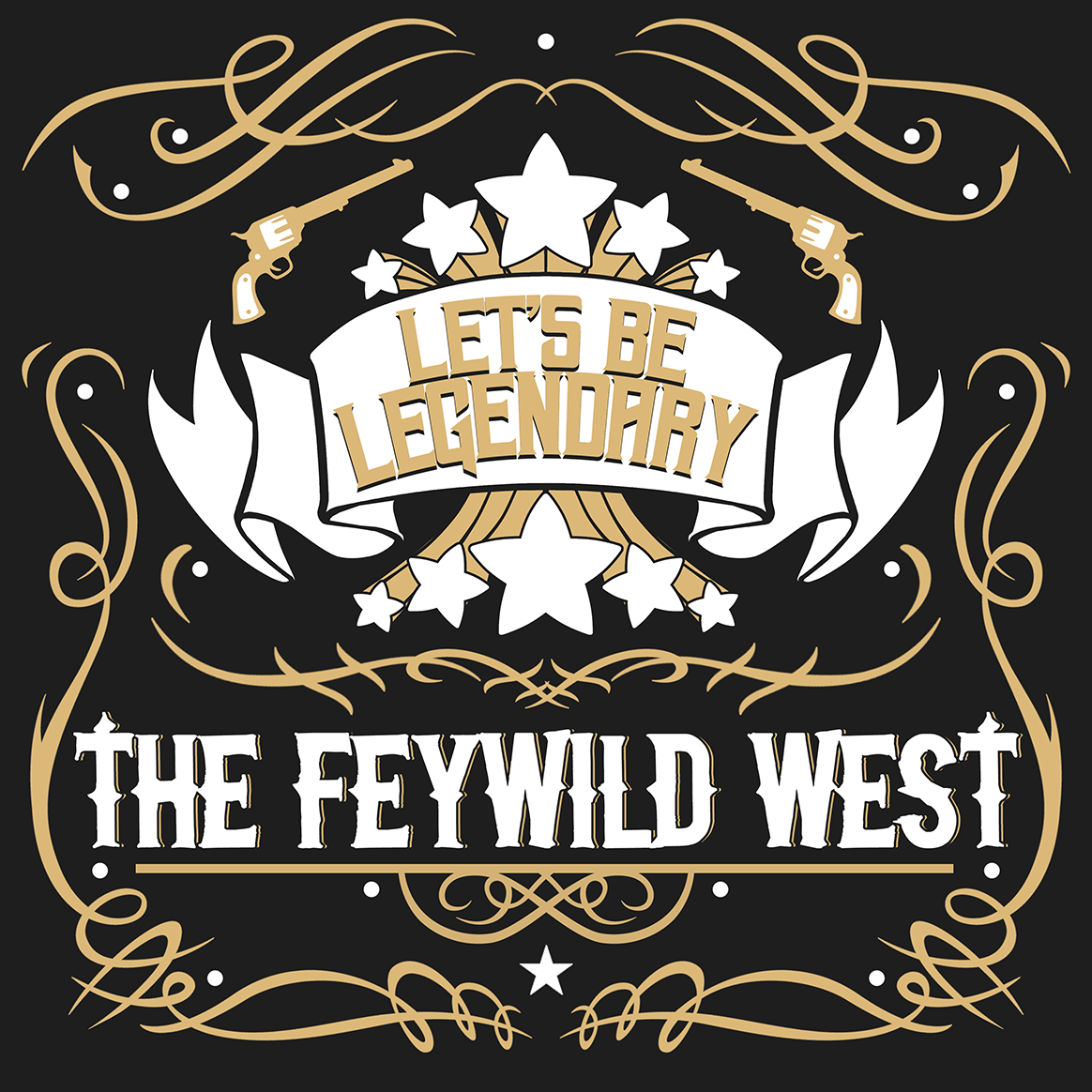 | Episode 59 | Mother's Love | Part 1
With help from a new friend, Talia and Seline race off, hoping against hope that they aren't too late.
***
Happy Pride, everyone! We thought we would celebrate this month by talking about our cast and crew, as members of the LGBTQ+ community.
The Broker. The Broker is as old as some mountains and a good deal older than most rivers. He is a fey lord-- an archfey that rules over the border of noon and midnight. Gender is a toy for him and he can take most any form that he pleases. But it most often pleases him to appear masculine. As far as "sex" and "romance", these are mortal notions that the Broker has little time for. But when given the fancy he has taken partners of any gender and orientation.
Jareth is a 12 year old tiefling. He identifies as male and prefers he/him pronouns, though his personal style leans more into gender non-conforming. As he is still just a child, Jareth has a lot of growing and discovery about himself to come, though he currently identifies as gay, being attracted exclusively to other male-presenting individuals.
***
Content Warnings for this episode:
Fantasy violence including the use of firearms, mature themes, mild gore, use of alcohol and tobacco, suicide, and body horror including experimenting on dead bodies
Contributors:
Geek Foundry.net: geekfoundry.net/
Dire Dice Bags: etsy.com/shop/DireDiceBags
Our website: www.letsbelegendarypodcast.com
Support us on Patreon: www.patreon.com/letsbelegendarypodcast
Twitter: https://twitter.com/letsbelegendpod
Facebook: https://www.facebook.com/letsbelegendary/
Listen To us on:
Apple Podcast/iTunes: podcasts.apple.com/us/podcast/lets-be-legendary-podcast/id1439624236?mt=2
Spotify: open.spotify.com/show/0uRNW5OnOgqYusIPp2zoqA
PodBean: letsbelegendarypodcast.podbean.com/
Stitcher: www.stitcher.com/podcast/lets-be-legendary-podcast?refid=stpr
GooglePlay: play.google.com/music/listen?u=1#/ps/Ihvw3uxx36ie6sgqxq4wt3fdoeq
Youtube: www.youtube.com/channel/UC1jUXIrfn53n9MfnHgV1Vcg
SoundCloud: soundcloud.com/letsbelegendarypodcast
Theme Music: Desert Road by Kirk Monteux www.kirkmonteux.com
Battle Theme: Battle by rock_bulldog audiojungle.net/user/rock_bulldog
Foley Sound and Music Credits:
Envato Elements elements.envato.com
Audio Blocks www.audioblocks.com
Free Sound freesound.org
About Us
We are a tabletop rpg Dungeons and Dragons 5e podcast, with a focus on storytelling and representation of queer and lgbtq+ people in media. We wanted to tell stories that we wished we could have found when we were kids.
Molly Hexcroft (She/Her): twitter.com/eldritchdm
Producer | Editor | Dungeon Master | Player
Cris Sass-Council (They/Them): twitter.com/rainbowpunk10
Producer | Director | Editor | Mixer | Social Media Manager | Player | Dungeon Master
Megzie Sass-Council (She/Her): twitter.com/MegzieSasspants
Producer | Art Director | Player